Community Life continues to grow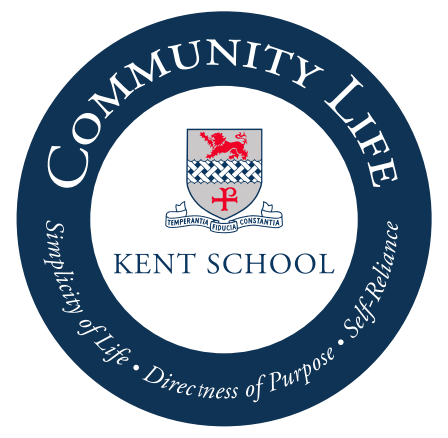 Mr. Coulombe, a 14-year member of the Kent community, took the position of the new Dean of Community Life just before spring break. Mr. Coulombe and his team are currently working to continue helping with community life task forces and building out a community life curriculum, to reaffirm and embolden our community's investment in service and activity, to collaborate with our new Director of Wellness on our wellness curriculum and to oversee student leadership development at Kent.
Before last fall, Kent students were required to attend wellness classes. The wellness curriculum was designed to "help every student and a faculty member to learn more about the ways that they can be in charge of their own wellness, as well a communal wellness, which involves supporting and relying on each other," Mr. Coulombe says. "The premise behind wellness classes was the acknowledgment that everything we do at Kent is with the design of helping people take ownership of their growth and development academically and athletically, which depends on our social, emotional, and spiritual wellness."
The initiative of creating Community Life courses grew out of many years of thinking in our community. A lot of students and alumni have expressed how much they wish they had an opportunity to engage their peers, teachers, and coaches in a meaningful way. Now, Community Life is a discourse where students talk and investigate their values, beliefs, and larger issues in an informal setting. Community Life has certain overlap with wellness, for instance, including talking about your story and the values that contribute to emotional and mental health. Although a lot of wellness topics such as nutrition and mental health are not discussed at Community Life, the focus in both courses is on supporting and challenging one another.
This year, Community Life is only available to underclassmen. Some of the recent topics they addressed were focused on reinvestigating daily vocabulary: mutual respect, leadership, and so on. Next year, though, the Community Life curriculum will be offered to the entire community. 
Another major shift regarding Community Life will occur next year: it will be more student-centered and student-led. Fifth-formers, who will go through an application and  training process, will facilitate classes for freshmen and sophomores. "A lot of students are excited about this opportunity,"  Mr. Coulombe says. The curriculum for upperclassmen is still in development.
Community Service is an important part of the Community Life curriculum that investigates what service is and what role it serves in the community. Service is often associated with the idea that when someone serves, they make a sacrifice and the recipient benefits. The Community Life curriculum is attempting to foster a culture in which students know that when they serve, they benefit as well, resulting in a win-win situation. 
Ms. Sokolniki's REACH group has kept Kent community service growing for many years. For example, Morningstar Nursing Home has had a long and meaningful relationship with Kent School, and the food bank has been substantially touched by the Kent community over the years.
In fact, May 13th and 14th will be days where there will be an opportunity to give everybody a chance to serve the community in a wide variety of ways. One of them will be a field day for local children to pend a day on the turf field with our students. More details to follow soon!