Club Profile: Aviation Club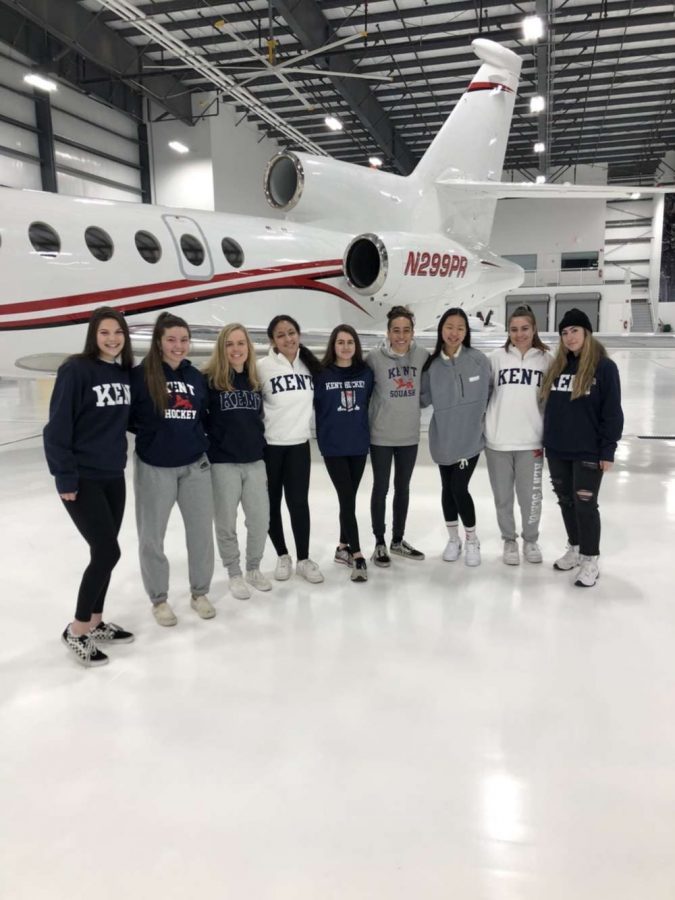 For many students who dream of flying or even becoming a pilot, there are few practical ways of achieving their goals. However, the Kent Aviation Corps, a new on-campus club founded this school year by Dagny Peters '21 and Lexy Pryor '21, enables students to take these first steps and learn about the science of flight and get real-life experience, including getting their drone and pilot licenses.
Throughout the fall and winter terms, the students of the Kent Aviation Corps practiced flying in Kent School's Cirrus SR22 flight simulator and another student-built simulator. Pryor and Peters are teaching the group the ins and outs of flying a single prop plane, and students such as Hannah Kent '21 and Kelsey Williams '23 are learning how to take off and land these planes. In addition, students learn how planes function, specifically studying the use of ailerons, elevators, the mixture, and the throttle.
As the Kent Aviation Corps moves into the spring term, the students are earning their drone licenses through Performance Flight. Soon, they will begin to work their way towards their student pilot licenses at the Westchester County airport in White Plains, New York. Recently, a group of female students, Meredith Marzullo '21, Ari Prior '22, and Jay Leung '23, made a trip down to the Westchester airport and worked on obtaining their drone licenses while receiving a tour of the planes and hangars.
Co-captain Pryor shares, "My hopes for the Aviation Corps are that students are able to receive their drone licenses and that we are able to get everyone interested in flight as well as expanding people's passion for aviation." Many members of the Kent Aviation Corps hope to become pilots, whether in commercial aviation or possibly becoming members of the United States Air Force. This program aims to help students achieve their goals in addition to providing a fun learning experience for anyone who is interested in aviation.