Girls Varsity Basketball Takes Down Berkshire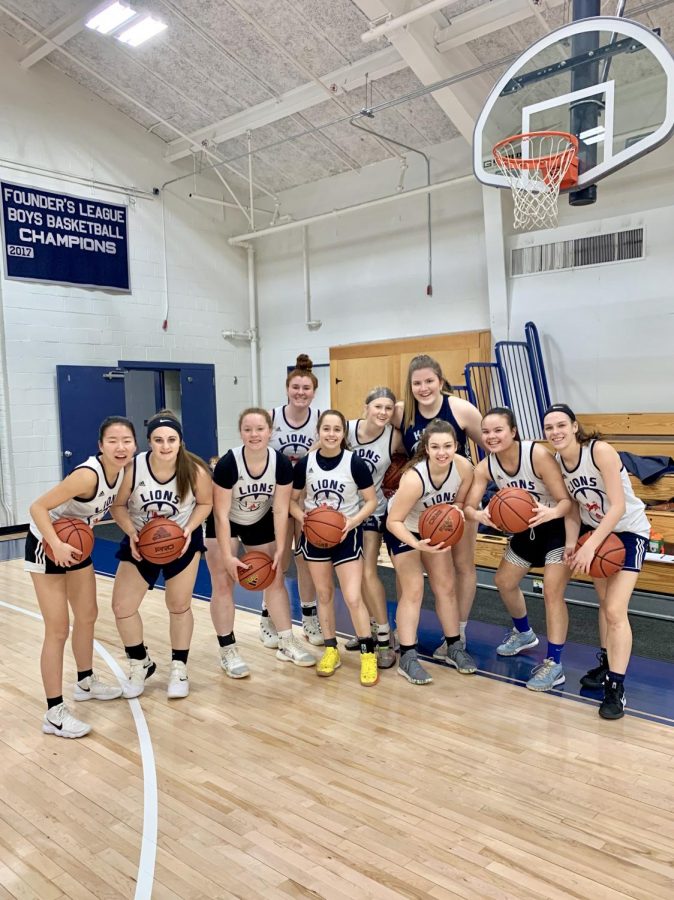 Kent girls varsity basketball's face-off against Berkshire Academy proved to be one of the more challenging games for the team this season, but ultimately the girls got the win.
This game was Kent's second time encountering Berkshire this season. After a hard-fought first game, the Berkshire Bears scraped out a win by a single point. Despite the unfortunate loss, Kent Lions knew that they would battle them again later in the season.
Monday, February 17th, was that day. At five o'clock, Gowan Court was packed with fans cheering for the team. Starting off the first quarter in the lead, Coach Nuffer encouraged more communication on the court, asking the team to focus on their movement. Brigid Garrahy '21 jumped in to perform, pressing her opponents and landing several points. Kent executed smooth passes and worked together effectively. The team still had a slight lead in the remaining quarters, but they kept working hard to get more points on the scoreboard.
Coach Nuffer remarks, "everyone had assists and rebounds," explaining the team dynamic that led to the win. Captain Molly Garrahy '20 hustled hard as she fought for possession of the ball. Cecelia McAndrews' '20 quick passes and Erin Donlan's '22 free throws helped on offense. Sascha Botero '21 scored a total of 13 points and Morgan Lee '22 scored another 35 points for the team. In the end, the Kent Lions beat Berkshire 61-34.
The girls varsity basketball team has trained hard this season on and off the court, and it showed as they fought for every point throughout the game.