Girls Varsity Hockey Wins Nine Straight Games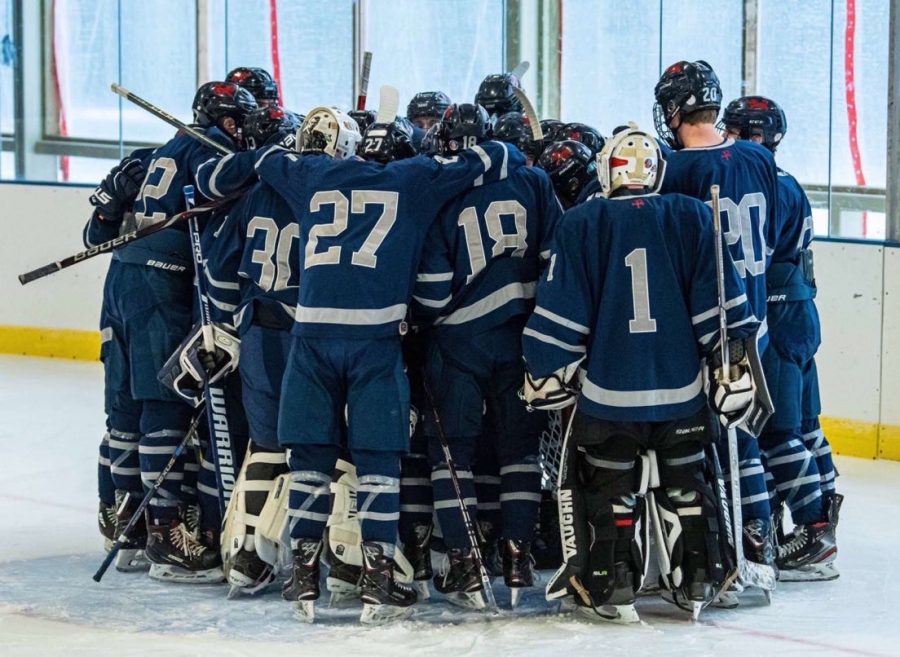 The girls varsity hockey team has been on fire since returning from winter break. In their last ten games, the team has come away with nine wins, including eight straight in a row. They have earned commanding wins over schools such as Williston Northampton, Choate Rosemary Hall, and Lawrenceville in the past couple of weeks.
The girls have found continued success after starting off the season with only two losses and one tie prior to Christmas recess. Led by coaches Mr. and Mrs. Rousseau, the relatively young team has come together and found their stride as they head into the final few games of the season. With a combination of both on and off-ice workouts, the girls practice for nearly three hours a day.
One of the biggest highlights of the season came when senior co-captain Millie Sirum '20 scored a hat-trick en route to Kent's dominant 5-0 win over Millbrook. This game proved to be a quintessential example of how well the team works together, effortlessly passing the puck and weaving through defenders. When asked to comment on their season thus far, senior co-captain Ally Thanassi '20 mentioned that she is proud of how the team has "battled through illnesses and injuries" and has "managed to remain successful" despite these obstacles.
Based upon their outstanding performance in the regular season, Kent's girls varsity hockey team will surely earn a spot in the NEPSAC Division I championships as one of the top seeds. Thanassi '20 says that "the postseason will be a real test of our grit" as the girls seek to bring home the championship for a second consecutive year. Kent is excited to watch and cheer the girls on as they enter the postseason hungry for more wins.