Girls Varsity Hockey Falls to Nobles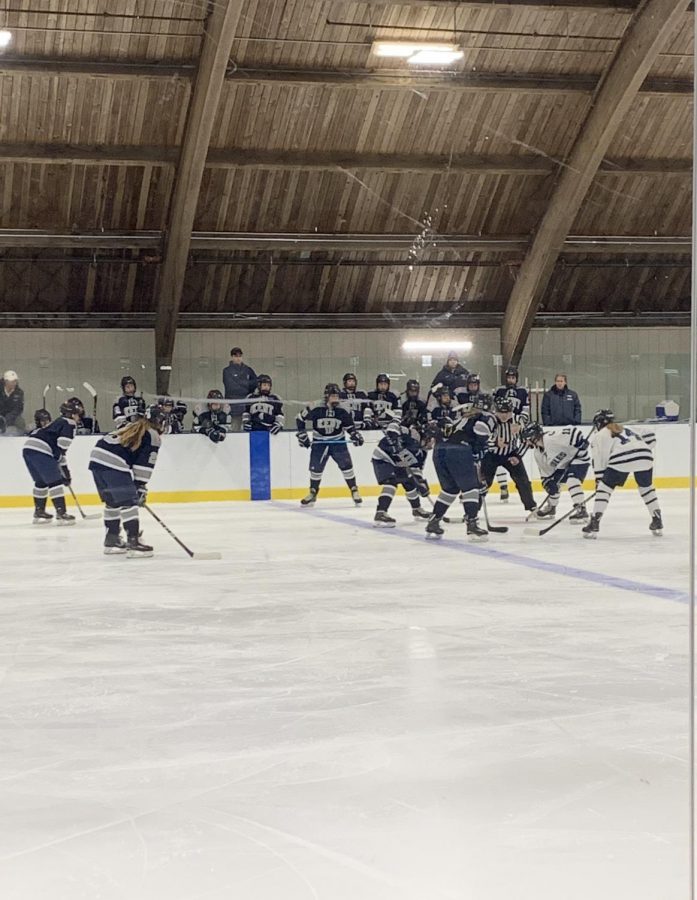 On Saturday, January 11, the Kent girls varsity hockey team took on Nobles, a top rival. After their victory over Nobles in the final for the New England championship last year, there was a significant intensity in the air since Nobles sought revenge for last year's defeat. Unfortunately, following a physical and fierce game, the Lions ultimately fell 1-4. 
In the first three minutes, Nobles scored two quick goals, creating a hole that Kent would have to dig themselves out of. The girls were determined not to give up, and they buckled down and only increased their energy throughout the game. 
In the third period, Christina Stathas '21 scored a beautiful shot to put Kent on the board: 1-2. The girls seemed to gain dangerous momentum. However, with only minutes left in the game, Nobles shot the puck into the back of the net. Shortly after, they scored again, bringing the final score to 1-4.
Couch Rousseau commented on the game, explaining how Kent lost nine players from last year's New England's team, while Nobles only lost two. He says, "It was absolutely the most physical game I have been a part of in coaching hockey for the last nine years. Our girls were every bit as competitive and focused and after we weathered that initial storm, we really turned it into a battle. We managed to get on the board; it was 2-1… we had chances we just couldn't quite convert and tie it up."
The Monday after this game, Kent was fired up to play Gunnery, and it showed in the results when they pulled out a 5-2 win. Mr. Rousseau recounts, "We took that experience to Gunnery yesterday and scored five goals, and it's never easy to score five goals in this league." 
The Lions are ready for a good season, competing at a high level and growing as a team with each day. Rousseau concludes, "I like the leadership that we have, including our captains Sirum '20 and Thanassi '20. But we're getting great leadership from players like Siena Smith '20, Ella Crawford '21 and Hannah Kent '21, who as freshmen and sophomores played in the shadows of older defensemen and are finding their voice and their brand of leadership…. So it's good to see kids emerging and developing and finding their leadership voices."