Kent's Model UN Attends Columbia Conference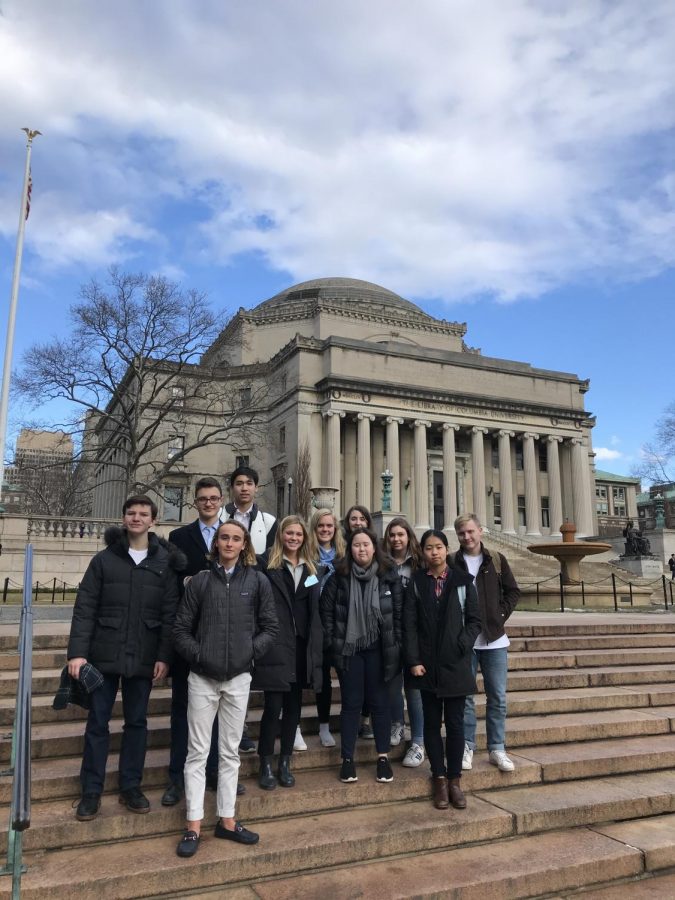 Leaving January 16th, a group of 11 Kent students left the valley-land and traveled to New York City, eager to participate in this year's Columbia Model United Nations Conference and Exhibition. 
Before the conference, the Kent delegates prepared for their committees by writing position papers and conducting research on their respective committee topics. These topics covered a broad range of issues, from the Shanghai Communique to the Organization of American States. Some were even fantastical, like the committee entitled a Solar Schism: Martian Independence. 
The Kent delegates argued for their position's viewpoint, trying to convince other delegates that their plans and beliefs were the best. They learned how to compromise with other delegates to form and pass directives that would solve ongoing issues. As most of the committees at Columbia are crisis-based, this meant that delegates had to solve emergencies that continued to emerge throughout the duration of the conference, and they could try to use their powers to establish creative story arcs that would facilitate their agendas. 
After about three committee sessions a day, the delegates got some time to explore Times Square before they retired to their hotel rooms. Reflecting back on this year's conference, the Kent group was happy with their performance. The students all felt that they improved throughout the sessions, successfully learning how to advocate their viewpoints and pass legislation. 
Brigid Garrahy '21 describes her experiences at the conference, saying, "I was able to meet so many other kids who had similar interests and to come together to achieve a common goal as peacefully as possible. It was a great opportunity and I was not only able to make new friends but also travel to New York City with my Kent friends and become closer to kids in my school."
Ms. Thomsen, the faculty advisor for Kent's Model UN, describes the results, "Kent students Erin Shannon '20 and Madeline Briddell '21 were recognized for their excellence at the Closing Awards Ceremony. Madeline Briddell brought home Verbal Commendation (4th place) for her work in her futuristic committee on Martian Independence. Erin Shannon took home the gavel and top prize of Best Delegate for her work on behalf of the Chinese government in the historic Shanghai Communique, 1982."
She hopes the delegates of Kent MUN "build public speaking skills, confidence in themselves, problem-solving, creative thinking, and application of history and current affairs to real-life decision making and negotiation with people."