New Weight Room Constructed for Varsity Athletes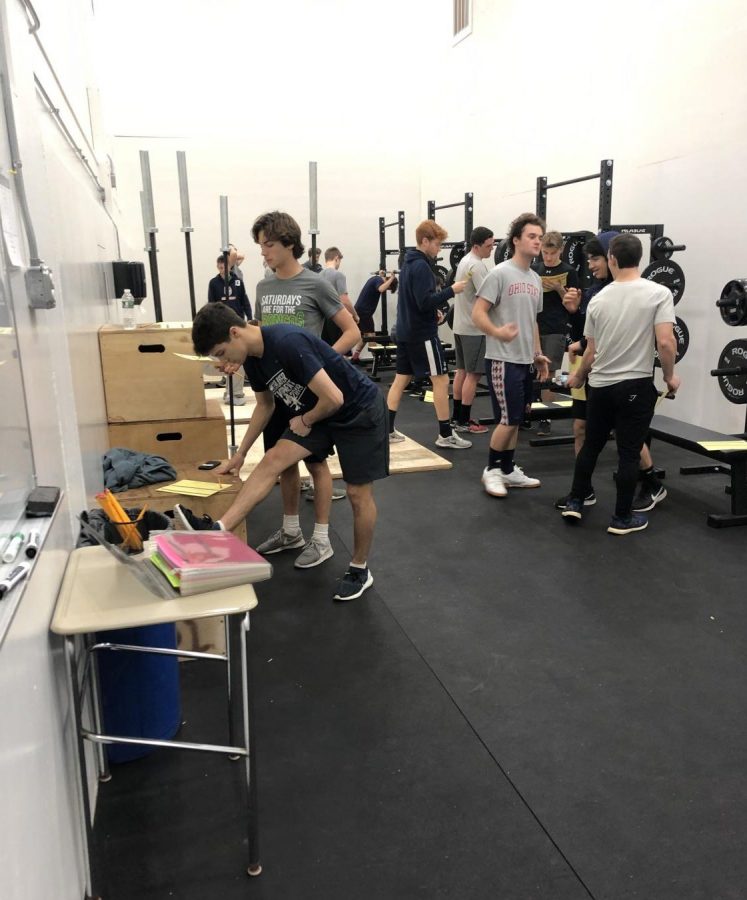 This past fall, the athletic department decided to make some changes to the McGowan Fieldhouse. With the opening of the new squash court facility in 2017, the old squash courts were left essentially untouched for the past two years. However, Athletic Director Courtney Duncan recognized that this abandoned space could be transformed into something beneficial to students.
After consulting with coaches and athletes, the athletic department noticed how the regular gym would often become congested, especially as many teams attempted to complete their lifts in the short time that the gym was available to students. This caused additional problems for students who were not varsity athletes but wanted to use the gym for a casual workout.
The old squash courts provided a solution to this problem. After removing the old flooring and clearing out the squash equipment, Mrs. Duncan ordered "brand new, state of the art equipment," which included squat racks, benches, and more. This space is only to be used by the varsity athletes, whereas the regular gym is now available to everyday students with broader hours. This has reduced the crowdedness in the exercise areas significantly, allowing everyone to get a good workout in.
In addition to the new gym being built, the old squash courts were also replaced by a turf batting cage, an effective tool for the baseball and softball teams to use as the winter progresses. This area also provides a great place for athletes to stretch or warm-up prior to their workouts.
The new gym will allow Kent to further develop its strength and fitness program. Similar to the original overcrowding problem in the gym, oftentimes, there were too many people and not enough space for the fitness program to fully thrive. However, now students in the fitness program are able to receive full training and instruction from the strength coaches on a daily basis.
The new varsity gym is an essential addition to Kent athletics and will be used and appreciated by all.