Girls Varsity Squash Dominates Ethel Walker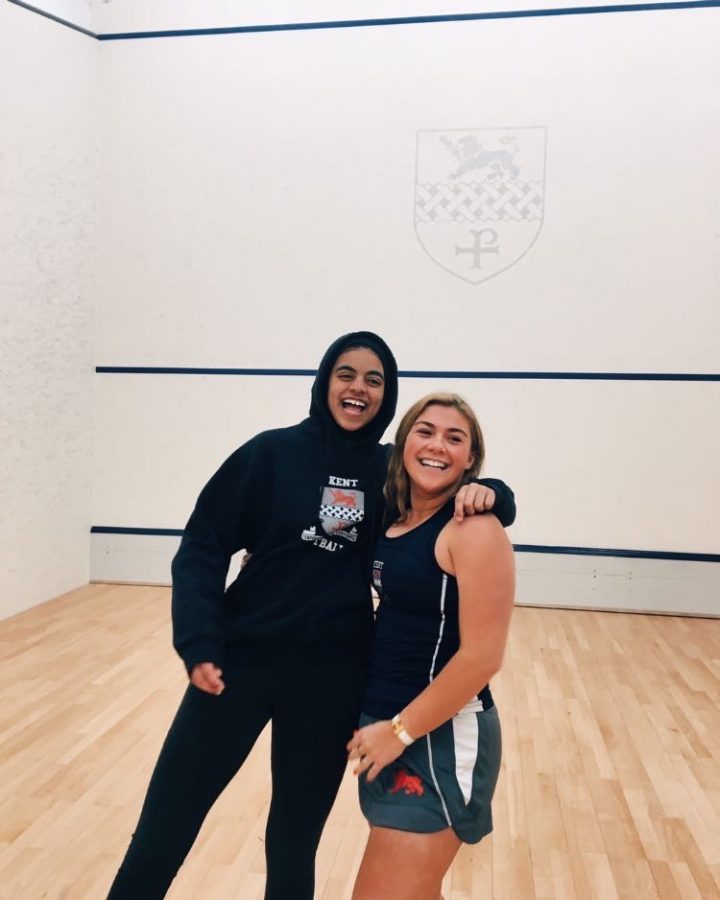 On Wednesday, December 11, Kent girls varsity squash took on Ethel Walker in one of their first match-ups of the season. After several hard-fought matches, the team took home the win.
Sloan Grover-Dodge '20 was sharp throughout her games. The first to grab a win for Kent School, she finished with a score of 11-2, 11-6, and 11-3. Talia Rosen '21 finished soon after. Placing some impressive serves, she won a tight first set 11-8 and was then able to gain control of the match, winning her last two sets 11-4 and 11-4.
Mariya Novosad '22 lost her first set in a tight 9-11 battle but was able to make a comeback, finishing her last three sets 11-6, 12-10, and 11-6. She consistently forced her opponent into tricky areas with her well-placed shots, and the game-winning point was especially well-struck. Jana Safy '21, the highest-ranked member of the team, won with the highest margins of the entire match, destroying her opponent with a score of 11-1, 11-0, and 11-3.
Lia Fadiman '21 battled throughout her game, working hard to get to every ball. She played in five back-and-forth games, many of which came down to the last point, ultimately losing the match 2-3. Following this, with wins from both Lexy Pryor '21 and Nebeeka Saha '20, the final score of the match was brought to a successful 6-1.
After the game, Coach Kastilahn commented on the standout matches. He says, "Jana and Sloan: they always play very well. They were extremely quick today. They were done in 5-10 minutes and it's always impressive to watch them play."
The team is definitely getting more comfortable and the girls are becoming smarter squash players, according to Coach Kastilahn. When asked what the team has to work on, he responds, "We are still working on a lot of technical things, like deciphering between our shots. The next step I would like to see us take is thinking more about a game mentality, getting intense and confident in our decision-making."
The team is looking forward to "Having a lot of fun," Coach Kastilahn says. "I think we're going to nationals this year; we may have done this in the past, but not in my tenure as coach. We are very excited about getting into a very competitive tournament."