ARC Provides Invaluable Support to Students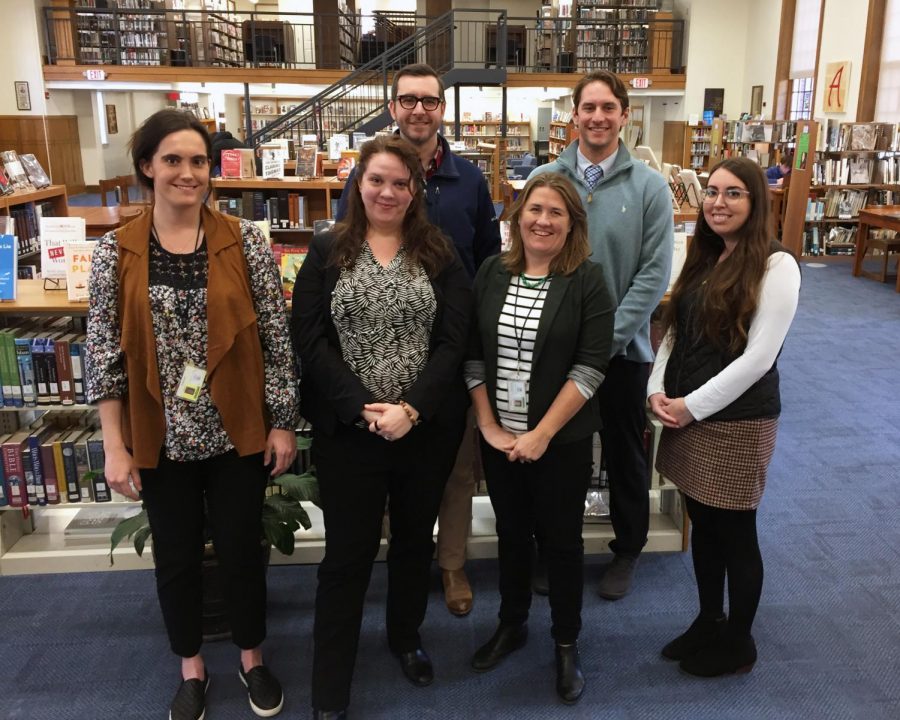 It is no secret that the average Kent School student is constantly swamped with essays, lab reports, hard math, and history galore. Thankfully, the Academic Resource Center, more commonly known as the ARC, is here to help.
One can easily realize the importance of the ARC by the statistics, with 2,100 total meetings and 49% of the student body showing up at one point or another in the 2018-19 school year. Just this fall, the academics in the ARC have had 596 total meetings with 133 different students. That overall means 23% of the student body has attended meetings in the ARC so far this year. This 23% is composed of 23% of the 6th form, 14% of the 5th form, 30% of the 4th form, and 28% of the 3rd form.
The ARC was originally established as a writing center, but just as the head of the ARC, Mrs. Booth explains: "When I originally arrived in 2001, it was purely a writing center. We have watched it grow and evolve because at the end of the day, to become a better writer you need to be improving on the way you read or take notes, how you participate in class, how you analyze your reading. We have realized very quickly it was more than a writing center because it needed to be."
All of the members of the ARC teach sections of NSS, with Mrs. Booth teaching the section for new 4th formers, while Ms. Pendergast and Ms. Moniz both teach new 3rd formers. This year, however, NSS has seen some changes to the curriculum, say Ms. Moniz. "This year have some new aspects of the curriculum and have tried to make it easier with NoodleTools and other changes the history department has made."
The ARC also functions as an integral part of the college process. Coming full circle from freshman classes, the ARC also sees a lot of essays seniors write for college applications. Ms. Pendergast explains how she "loves college essays. They're fun! I like them because you learn so much about a stranger and you get to just hop on in. You're plunged into a moment in their life or something that they think is most important."
Students interested in learning more about what the ARC can offer should drop in any time during the academic day or during study hall — someone is always there to help!