Musician Profile: Catherine Zhou '20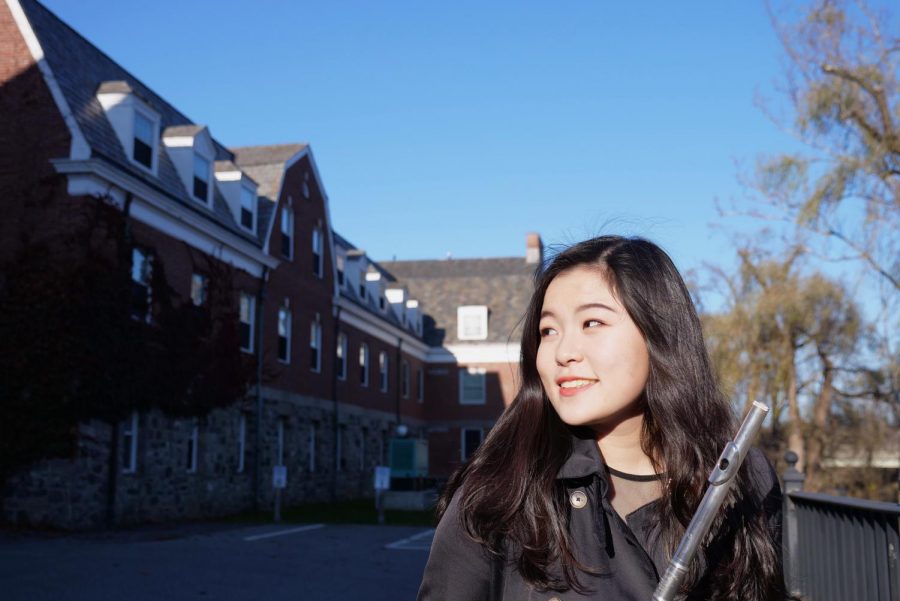 Julia Zhang
November 24, 2019
Walking into the chapel on Sunday mornings, one might be greeted by a delightful melody with a perfect mix of flute and violin courtesy of sixth-former Catherine Zhou '20. 
Growing up with an interest in flute, Zhou is one of the most gifted musicians at Kent School and one of our most committed, playing in concert band, orchestra, and flute ensemble. In recent years, she has also played in the first and second flute section in regionals, the all-state concert band, and the regional orchestra. 
Zhou started her musical career after she joined the band in third grade. However, at first, Zhou did not take the flute very seriously and considered it  "just more work." It was not until high school when she started devoting more time to music that she realized this was actually something she enjoyed and took comfort in. In Zhou's own words, music is a way to "express yourself and let emotions go."
Pursuing music, Zhou has encountered some obstacles. She recalls that back in middle school, she had a lack of practice and skills, which led to a lack of confidence in how she played. However, after putting in more and more effort towards her practice, Zhou eventually realized that music is "for [herself] at the moment" instead of a way for her to "try to impress others."
Zhou said her favorite experience was playing in the pit orchestra of the musical Little Women that Kent theater students performed last year. In the small orchestra group, Zhou was the only flute musician so she "felt very exposed" and she also had to play parts which she was unfamiliar with. Although she recounted that it was "a crazy experience" and "a lot of work," Zhou and her fellow musicians "felt like a team" which made this memory incredibly valuable to her. 
Zhou cites her originality as critically important. To her, the motifs for music are beyond "doing it because I want to be good," but doing it for enjoyment and relaxation.
Still undecided about her potential career, Zhou plans to complete a dual degree in flute and science in college. No matter what she chooses, Catherine Zhou has a bright future ahead.