Hockey Rink Renovations Coming to a Close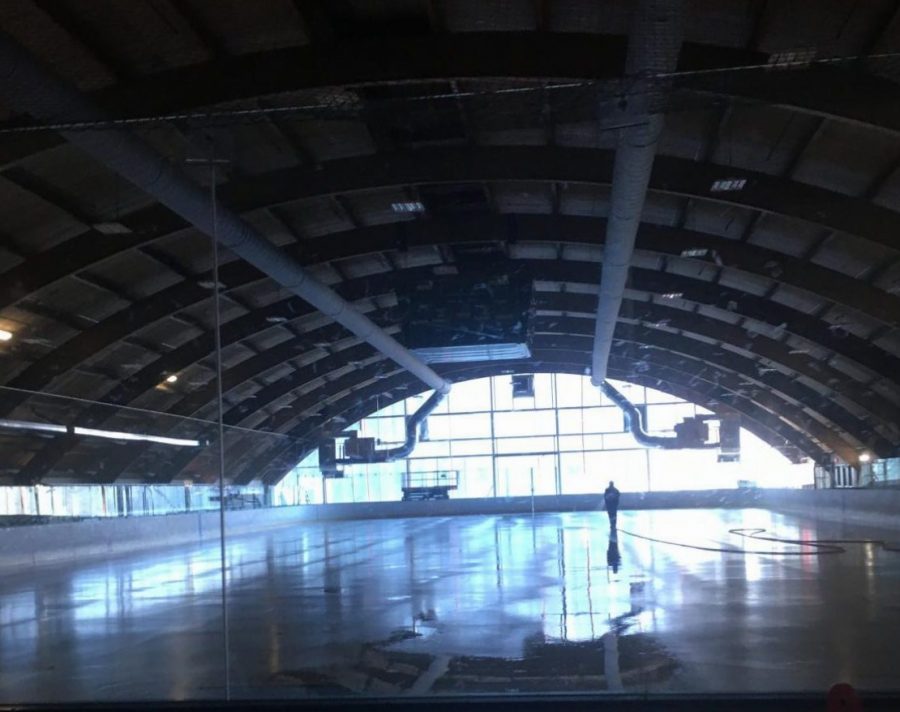 Annabelle McLean
November 24, 2019
The Nadal '17 Rink has been in renovation since early July and is finally almost complete. The update has focused primarily on "retrofitting the space," according to business manager Jeffery Cataldo.
There are three major components to the renovations that are taking place. The first is the new equipment. Dehumidification and air circulation are being added to allow the rink to function as an indoor rink instead of an outdoor rink, which, in spite of the roof and walls, is how it previously operated. It is estimated that next year the ice will be open from as early as September to as late as March, giving Kent's hockey players a lot more time to practice.
Insulation is also being enhanced in the rink. This will also help the ice last longer throughout the year. The walls are being thoroughly reconstructed, adding a much better way to control the temperature in the hockey rink.
Lastly, repair work is being done to fix a footing issue. While the walls were taken down, the footing, which is the rink's foundation, was repaired and is now secure.
With the project just about finished, all of the renovations are complete with the exception of the west wall. This wall is made of glass, and therefore a bit more complex to reconstruct. This wall will be completed during the winter break, but hockey practices will still take place before then.
Kent has been working with two construction companies in order to complete the renovations. Tecton is helping with the architect and design aspects of the project with Slam managing the construction itself. Kent also has its own internal team supervising the entire project.
It's been a long road, but when it's all done Kent will have a much more efficient and usable space which will help make our teams even more competitive.