Kent 1st Kent Conversations: Mr. Ober Talks with Ira Shapiro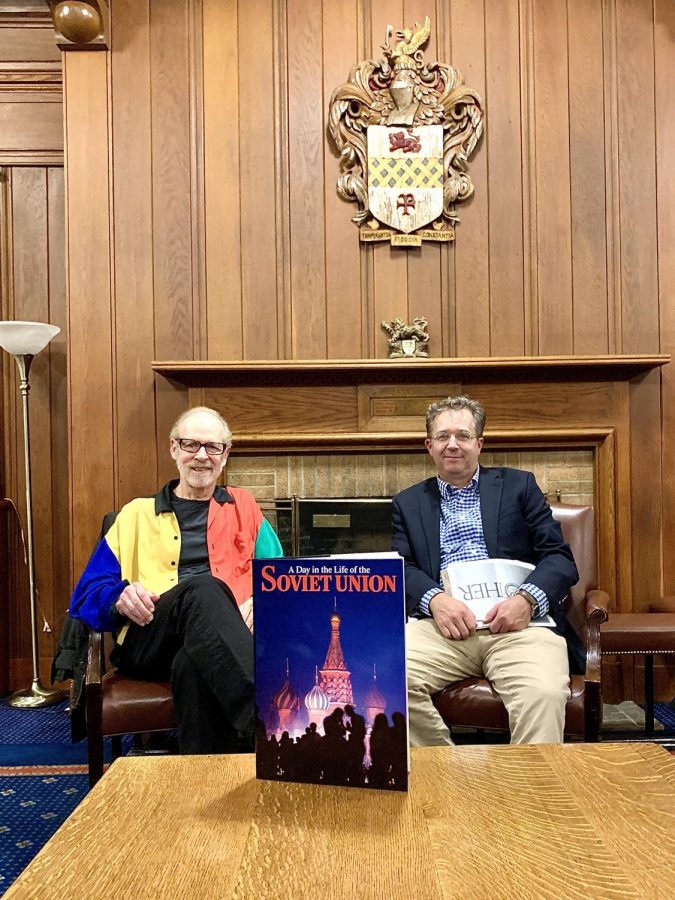 For the first time in Kent's history, a new innovative way to connect students to the outside world has emerged with the support of Mr. Ober. Named Kent Conversations, this is a new program committed to introducing members of the Kent community to artists, writers, poets, historians, entrepreneurs, musicians, actors, filmmakers, Hollywood producers, journalists, scientists, mathematicians, and other influential members of society.
On Friday, October 18 at 6:30 in the evening, the first Kent Conversation took place in the Headmaster's Study, as Mr. Ober interviewed Ira Shapiro. Ira Shapiro is a self-made multi-millionaire and renowned entrepreneur, who works alongside his wife, Jacqueline Dedell, an angel investor, land preservationist,  and flourishing residential real estate innovator. 
Mr. Shapiro and Ms. Dedell are co-founders of Take Two Interactive, a publicly-traded video game holding company that owns two major gaming labels: Rockstar Games and 2K. The firm is best known for pioneering and owning the Grand Theft Auto video game franchise. Moreover, the couple co-founded Phizzle, a software company that developed cutting edge computing solutions and in-memory database architecture that can analyze large volumes of real-time transactions by the second.
Mr. Shapiro discussed, with a group of Kent students, the importance of taking intellectual risks. He spoke about his belief that the only way for new generations to grow in life is through the process of taking rational risks, learning from their mistakes, and working hard to succeed. 
Mr. Shapiro was also a leading force behind and associate publisher of the best-selling photobook A Day in the Life of the Soviet Union, which helped to ease tensions between the Soviet Union and the United States during the resurgence of the Cold War in the 1980s. 
The discussion also covered his new book, The Undercover Road: How to Get What You Want When They Don't Want You to Get It. The novel is about how to best balance the various facets of one's life, such as money, health, relationships, career, and personal satisfaction, within the confines of contemporary society. Kent students were excited to have the opportunity to listen and speak with Mr. Shapiro and look forward to future Kent Conversations to come.