Artist Profile: Sarah Choi '19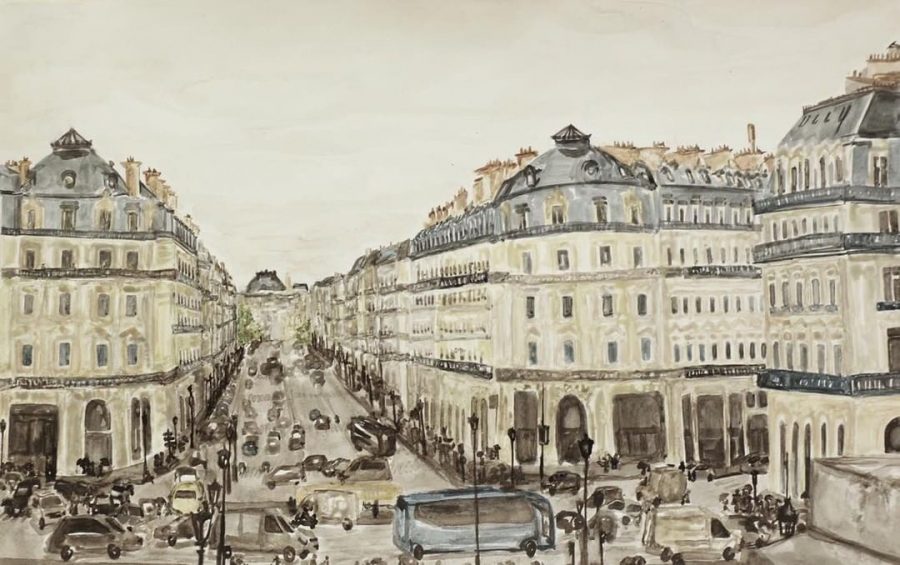 Cherim Kang, Campus Reporter
June 9, 2019
Hans Hofmann, a prolific American-German painter, once said, "A work of art is a world in itself reflecting senses and emotions of the artist's world." Sarah Choi '19 is a student in our Kent community who best reflects Hofmann's quote.
Choi is an outstanding member of the class of 2019. She is an active member of the community who has a great passion for various subjects such as art, dance, and French. She has participated in various art contests such as 2019 Scholastic Art Awards Competition, bringing numerous awards back to Kent. Her artwork has also been featured in many Kent Walkway Gallery exhibitions. Moreover, as a senior member of the Kent School dance team, she leads as one of the dance co-captains and choreographs for the dance team, too.  
Choi identifies herself as a visual learner and thinker, as creating art allows her to express her ideas most successfully. Because she wanted to express her ideas visually to others, she started painting and drawing.
When asked about her favorite type of artwork, she says, "My favorite medium is the pen because I like the light and detailed quality of them…. and since I grew up as a very visual person, detail became a huge part of my artwork."
Choi became very dedicated to the delicate details of her works, as her favorite medium reflects. She says that she enjoys composing objective drawings of architecture and houses "because those are the lines that I see the clearest," she explains. "It's is really fun to create the small details present in architecture."
Choi is passionate not only about art, but also towards dance and French. Some of Choi's artwork has been directly connected to her dance team and career. She says that she enjoys choreographing her pieces because they often become inspirational components of her artwork, and vice versa, her art inspires her choreographies.
In pursuits of her love of art, French, and dance, after graduation, Choi will be heading to Paris to attend The New School's Parsons School of Art and Design.
When asked for advice she might offer other students who want to pursue their artistic dreams here at Kent, Choi strongly suggests to "not be afraid of being alone." She further mentions that it is important "to include art in your life," and elaborates that "knowing how to be alone will lead you to success as an artist because art takes a lot of time and patience."