Kent MUN Takes on Columbia University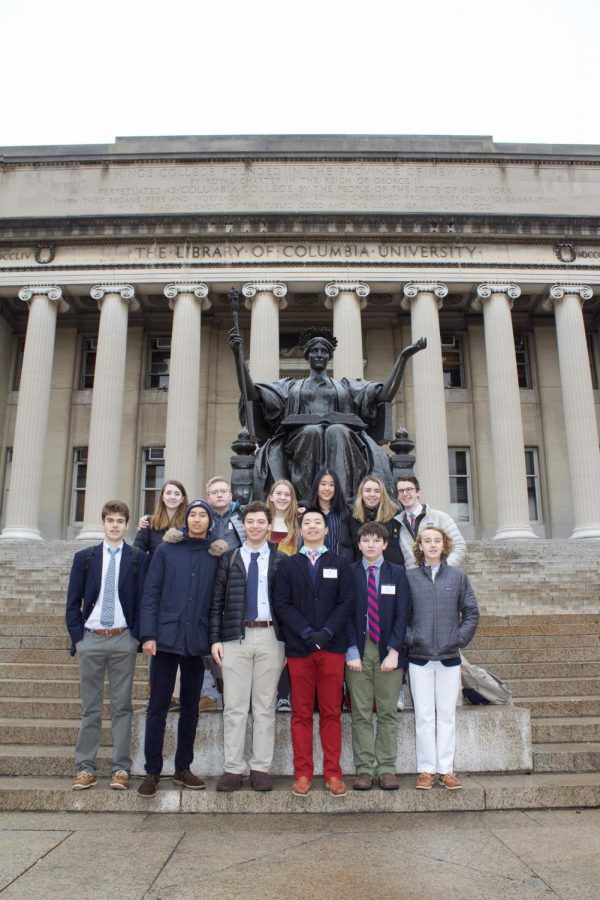 This year's trip to Columbia's Model UN conference was a rewarding experience for all those who attended. The conference, also known as CMUNCE, took place Thursday, January 17 and lasted through Sunday, January 20th. The committees were run by a dedicated group of Columbia students who helped the students throughout the conference. The students who participated got a chance to debate in interesting and unique committees that focused on topics like the Israeli-Palestinian conflict, the 2000 election, and even maple syrup.
The students utilized debate skills they'd practiced during Model UN meetings at school to engage in meaningful conversations, working to reach solutions within their committees. They both cooperated and competed with other delegates to argue from their assigned character's point of view.
In some circumstances, students sent devious notes to the crisis committee, either amassing their own private army or devising a plan to backstab another delegate. The delegates also worked to pass important directives to solve the issues presented at the committee. They drafted the legislation, garnered support from fellow committee members, and finally presented their directives in front of the group.
The students practiced and developed essential skills like public speaking and creative problem-solving. The goal is to have participants learn valuable tools that will be applicable in their lives.
When describing the trip Connor Fahey '20 said, "We all had a great time learned a lot of important things, like UN procedure, and how to act diplomatically with others."
Sessions occurred about three times a day and lasted about two and a half hours. After hours of hard work, students were able to split up and have a well-deserved break. Students explored the city and grabbed delicious meals. One particularly memorable meal was a scrumptious brunch in Hell's Kitchen.
Kent's Model UN club was granted two awards in the closing ceremony. Brandon Schuster '19 won an honorable mention and Stella Klingebiel '19 won a verbal commendation award.
Overall the trip was a success and the students enjoyed their brief excursion away from campus.