Love Kent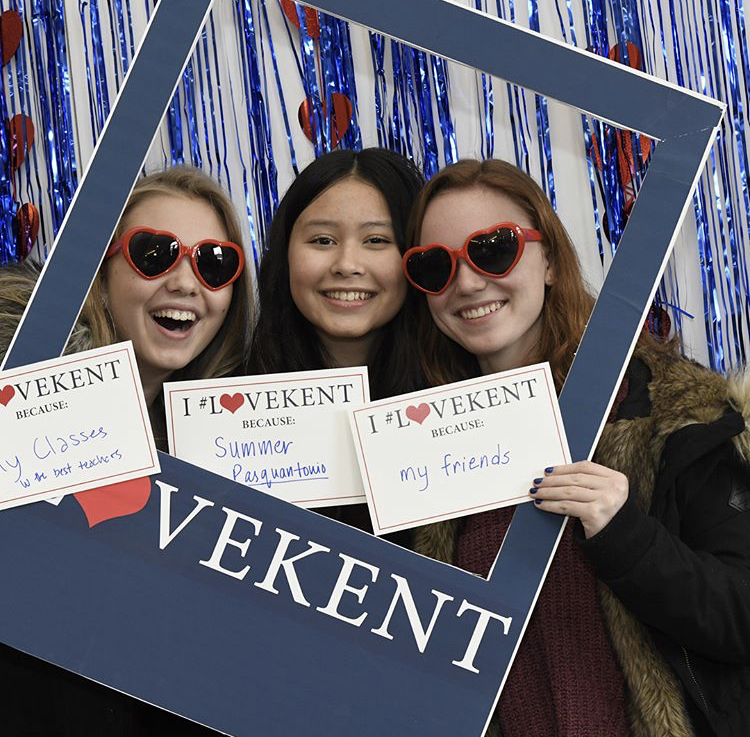 Ari Rosen, Campus Reporter
February 26, 2019
For the past two years, Kent School has participated in Love Kent, "an extended day of giving," as Mrs. Mantegani puts it. During these two days, alumni and parents donate to the Kent Annual Fund.
"The goal for the event is not the number of dollars, but the number of donors," Ms. Kruger says. "Our goal this year was 580 donors, a donor for every student at Kent, and we ended at 630, with a few people still coming in today, a few days after. We are really thrilled to have surpassed that goal."
As students went to the dining hall during normal school lunch hours, they were greeted by cupcakes, a photo booth, and a card writing station. Ms. Kruger came up with the idea of making this event more community-based.
Kent took to social media to reach the thousands of alumni as well as creating some fun for the students. "Talking to some alumni who saw the social media posts, they commented saying it looked really fun. I think that inspired a lot of parents and a lot of alumni to make a gift," Mrs. Mantegani explains.
Ms. Kruger comments, "I think it was big for the parents to actually see pictures of the kids actually celebrating it and feeling like there was a connection to what they were giving back to."
During this event, Kent was able to collect over $150,000 dollars for the Kent Annual Fund. "The fund is a pool of unrestricted money that goes to pretty much everything on campus. A large amount of our annual fund supports financial aid packages for students, student activities, faculty salaries, and pays the bills," Ms. Kruger state, so the impact of the donations will be significant and immediate.
After a great community effort, everyone is happy to see the support of so many donors. #LoveKent.