Varsity Squash: Kent takes Millbrook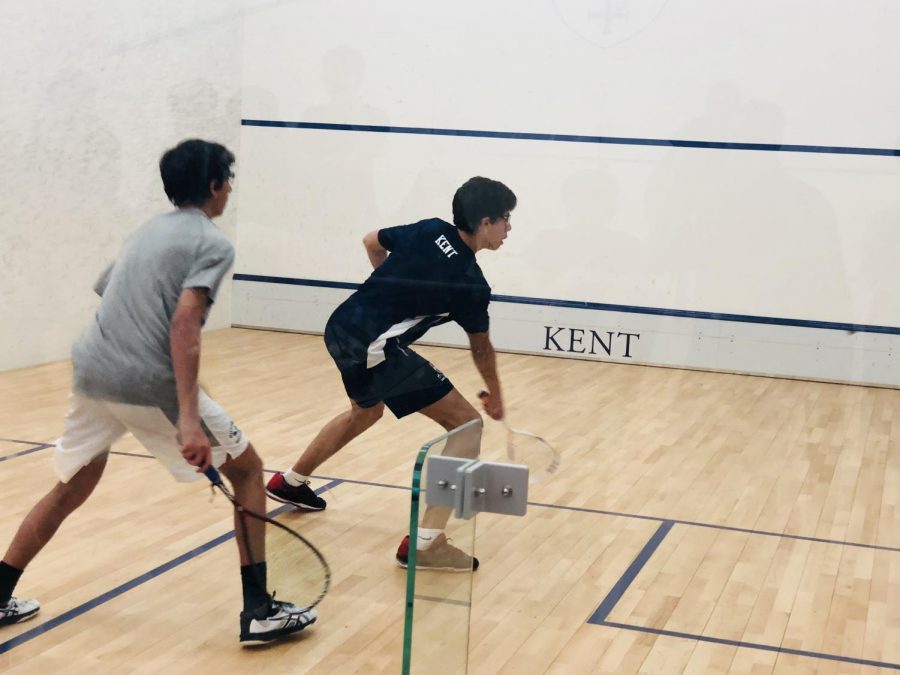 Alpin Yukseloglu, Campus Reporter
February 26, 2019
All eyes were on the first two courts – Kent's number one and number two boys varsity squash players had both just lost to their Millbrook opponents. Morale on the front end of the squash court benches drooped as the electronic display on the wall highlighted the names of the two Millbrook players to indicate their victories.
Amazingly, those would be the last varsity wins Millbrook would see all day. After a series of standout performances, Kent ended the day with a decisive victory, winning with 5 points to Millbrook's 2.
"The bottom of our ladder definitely stepped up," says Head Coach Michael Siepmann. He highlights the performance of Cameron Baravalle '20. "Cameron has played tremendous squash for the last couple of weeks. He had a dominating performance, and it helped seal the deal for us." Overall, Coach Siepmann was proud when referring to Baravalle's 3-0 win over the Millbrook number five player.
He also adds that he was impressed by Steven Janoschek '20, Jeffy Leung '19, and Milo Supasorn '19. Janoschek bounced back from a 1-2 losing game to a breakout 3-2 victory, and both Leung and Supasorn turned around tied games into 3-1 wins for Kent.
"Those were the types of wins we needed," says Siepmann. Although he mentions some players in particular, he makes sure to point out that every player on the team had to step up and contribute to the victory: "After all, it was a team win."