The Most Successful Parents Weekend Yet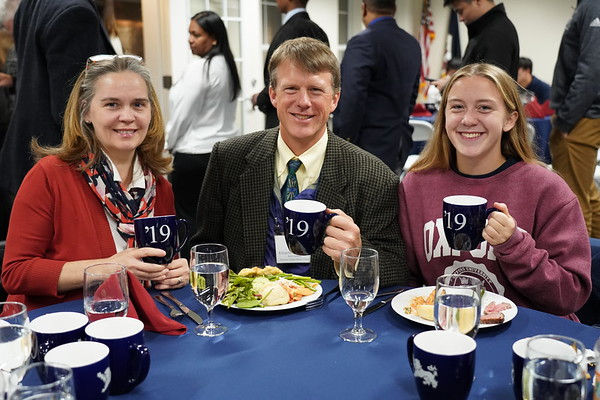 Hang on for a minute...we're trying to find some more stories you might like.
Another successful Parents Weekend is in the books for Kent School. This year's Parents Weekend went off smoothly and enjoyably. In the build-up to Parents Weekend, our Blue Key provided the students with a full week of fun, themed, dress down days.
The faculty and staff took action ahead of time, beginning their planning for Parents Weekend during the summer. Mr. Hudson of the dining hall handled the food and overall dining services, including hors-d'oeuvres and various other refreshments. Ms. Duncan planned everything involving athletics, while Ms. Yammin and Ms. Memoli administered the scheduling of conferences.
Mrs. Baird, from the Admissions Office, who played a key role in the Parents Weekend process, remarked that the weekend is meant to "provide an opportunity for parents to connect with other parents." Kent hopes to"provide hospitality," especially with "Friday Night Form Dinners, since it's difficult to get a dinner reservation in town." All those that attended any of the form dinners this year enjoyed the wonderful meal with steak, chicken and a variety of vegetables.
Students and faculty alike always enjoy the opportunity to share Kent School with parents. While kids often appreciate the days off from classes, they most importantly cherish the time they get to spend with their family.
Lia Fadiman '21 says that "our parents don't understand what everyday life at Kent is like and this weekend lets them into our bubble. Whether it's in athletics or academics, they get a sense of what Kent is like."
Parents Weekend would not be complete without the longstanding rivalry against Taft, as parents enjoyed seeing their children's athleticism and teamwork in action. Overall, the Parents Weekend events, provided by our faculty and student leaders, allowed students to make the most of their well-deserved break and gave parents a great introduction to life at Kent.